Fenway Creative launches James Beard Award-winning Chef Tony Messina's website
December 8, 2020
Fenway Creative has launched James Beard Award-winning Chef Tony Messina's website. On the site you will find information about Chef Tony Messina, jaw dropping photos of award winning food and recipes that will make you drool.
About Chef Tony Messina
Tony Messina is the James Beard Award-winning Chef/Partner at UNI — a lively, contemporary izakaya in Boston's Back Bay.
About Fenway Creative
Founded by Stephen Greenstein in 2008, has over 15 years' experience in helping entrepreneurs develop success in their business and personal lives. Their focus is finding areas where your business could be more productive and successful and then helping you develop the path to get it there.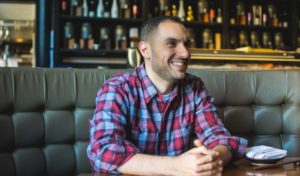 Andrea Merrill Photography