Stephen Greenstein built Fenway Creative to help small businesses and individuals stand out in a sea of big businesses. Websites are often the substitute for a physical location, and as such we help businesses to evoke the confidence and ambiance they want to convey to their audiences. It's not just about design -- it's about creating an experience that suits your mission.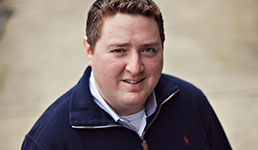 Stephen Greenstein, Partner
Stephen holds a Bachelor's degree in Business Administration from the University of Hartford. He later went on to become an Adobe Certified Expert and earned a certificate in web design. In addition to designing and developing websites, Stephen has taught classes for local community education programs based in the Boston area.
Stephen worked has a Digital Strategist for a government agency, a Senior Email Developer, JavaScript Analyst and Information Technology Manager at a web services company in Boston. He also served as a Project Manager for a small design company based in Boston. Stephen lives in Sudbury, Massachusetts with his wife, Jennifer and their daughters Vivienne and Elise.